Assoc. Prof. Dr. Sheng Teng HUANG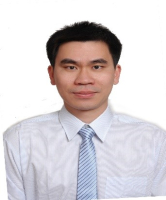 National Taiwan Ocean University, Taiwan

Position: Associate Professor at Department of Transportation Science, College of Maritime Science and Management, National Taiwan Ocean University (NTOU).

At the CLC 2022 Dr. Sheng Teng HUANG will open the congress by a plenary lecture.

Dr. Huang used to work at Inchcape Shipping Service (ISS) at Singapore (Asia Pacific Headquarter) and Taipei office. He received his PhD, majoring in maritime logistics from Kobe University, Japan.
His main research interests are Japanese shipping industry, logistics and delivery management. His recent research projects are about port congestion solution analysis, shipping safety management, resilient supply chain and ESG initiatives of container shipping industry.
He is appointed as the editorial board member of International Journal of Acta Logistica in 2015. He has published several journal and conference papers. He has memberships in Japan Society of Logistics and Shipping Economics (JSLSE) and International Association of Maritime Economics (IAME). He also reviews papers for International Journal of Production Research (IJPR), Journal of Marine Science and Technology (JMST) and International Journal of Shipping and Transport Logistics (IJSTL), Computers in Industry, Maritime Business Review (MABR), Total Quality Management & Business Excellence (TQM).